Welcome to cradle of hills winery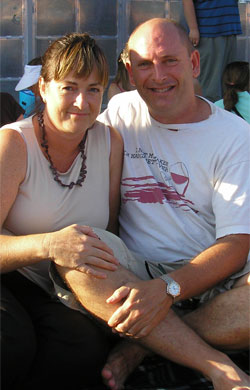 Cradle of Hills vineyard and artisan winery produces only 800 cases of wine per year. Our wines are in high demand, with most wines currently allocated to our Cradle 100 Wine Club Members and Cellar Door visitors.
Please join our eNewsletter List for news, events and wine availability throughout the year. If you are already a Cradle of Hills fan, consider a personal allocation of wines through our Cradle 100 Wine Club.
News: GOLD!!! Cradle of Hills 2014 ROW 23 Shiraz is awarded 95 Points and listed in James Halliday's Official Cellaring Selection!

OPEN: By Appointment 11am - 4pm, with platters available.
Please call us on 0438 564 281.
November 2020 Open Weekends!
NOV: 7/8, 14/15 and 21/22, 11am – 4pm. Join us for our annual hosted tastings of current and new release wines. Stay on for a fresh regional platter with friends in our beautiful garden and grab a few end-of-bin specials for summer.
Tastings at Willunga Markets!
Cradle of Hills will host tastings on the 4th Saturday of each month, 8am-12.30pm, at the gorgeous Willunga Markets: email for more info.
Wines available now and becoming limited
NEW!! 2018 Lacewing Fiano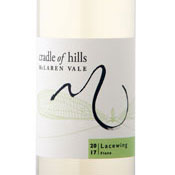 100% McLaren Vale ultra-premium Fiano; Cellar to 2028.
"Light Straw in colour; Vibrant honeysuckle and citrus aromas with dry, crushed cashew flavours and a kiss of French oak – Delicious!"
Only 64 cases made.