Welcome to cradle of hills winery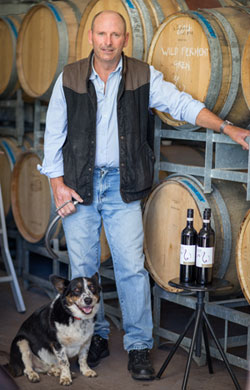 cradle of hills vineyard was established on ancient Kurrajong soils of McLaren Vale during the 1990's for the production of premium Shiraz and Cabernet sauvignon wines.
Winemaker Paul Smith and family use organic practices with an innovative twist on Australian winemaking tradition to grow and craft wines that 'sing', at this beautiful winery in McLaren Vale.
News: James Halliday awards cradle of hills 2014 ROW 23 Shiraz 95 POINTS and features this wine in his Official cellaring Guide for 2016-2017!

News!
Cellar Door Now By Appointment 11am - 4pm, with platters available. Please call us on 0438 564 281.
Wines available now and becoming limited
NEW!! 2014 ROW 23 Shiraz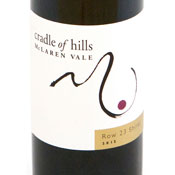 95 Points - James Halliday 2016 Wine Companion
100% Estate-grown ultra-premium Shiraz; Cellar to 2030.
"Oak melted into fruit, spice splashed upon earth. Sparks, fires, a dry bed; it's all here, in the form of gun smoke and toast and a spice-shot stream of tannin."
Only 100 cases made.