Our Philosophy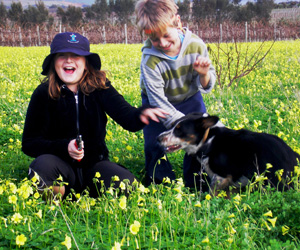 Nil magnum nisi bonum
We are guided by principles encapsulated by the Latin Proverb: "Nil magnum nisi bonum" which means, "there can be no greatness without goodness".
When applied to our enterprise in wine production from the 'cradle', this means many things, summarised as follows:
Greatness is defined as a job well-done, exemplified by a slow and considered approach, high standards and reflection.
Goodness, is the goal of our activity ie. we should feel good about the way in which we have used resources to grow our grapes, about the processes we employ to make our wine and about the quality of the finished wine.
Finally, we are guided by another piece of wisdom:
"We do not inherit the land from our ancestors, but borrow it from our children"
(A Native American proverb).